najmus saqib           النَجمُ الثَاقِب
About Me
WE ARE ALL STORIES, and I'm always in search of new and exciting ones. My name is Saqib, and I'm a storyteller & filmmaker- after all, films are the folk tales of the twenty-first century.
I have traveled approx. 18,000 km on Indian roads in search of stories- sometimes the story is a FLAVOUR that you remember. I help business owners to present their business through impactful video content – SUCCESS is a story in itself. What is the cost of stories, you ask? But ideas (I prefer dreams) are not limited by budgets. Its the CREATIVE PROCESS and the CONVICTION that matters- THAT'S A STORY!
Someone told me once- "There is no rule for story-telling. If you find one, break it- never stop! A story is a JOURNEY, so keep moving forward." My mission is to change the Education System in India for the better, create a brighter future for the kids- augment their learning and development! The best stories are the ones that can bring a CHANGE!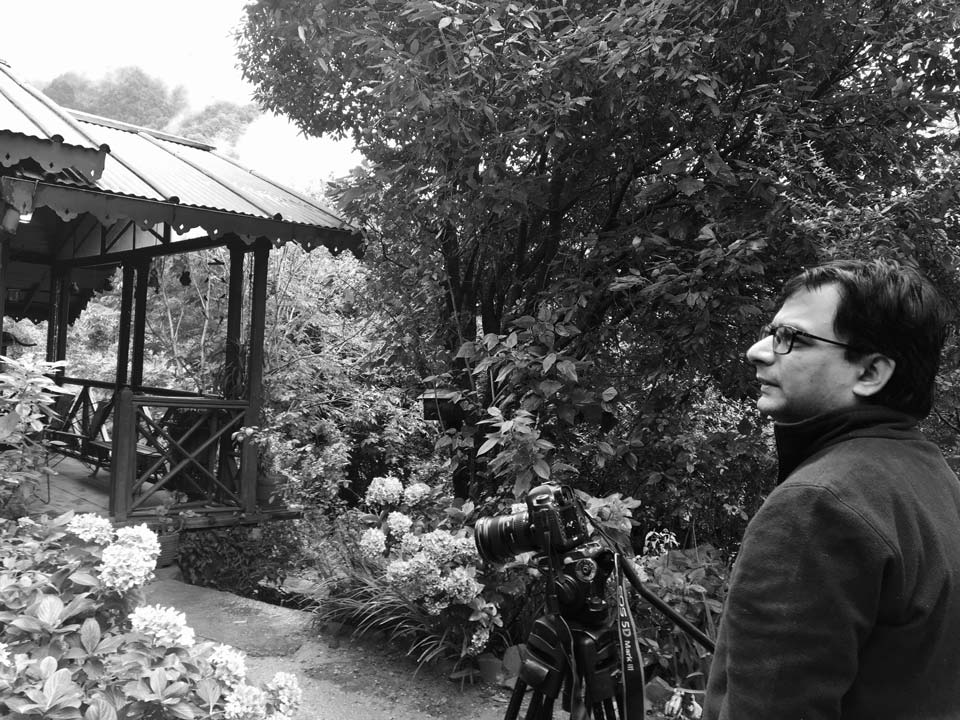 As a child, I was always fascinated by the world around me- how could I ever get enough of it? How could I measure it, contain it, capture it The problem was real, because the world was so vast and my hands were so small- until, one day, my father gave me a camera. I realized that the world is made up of rectangular images. Whereever I saw, I could find one. Block by block, the world revealed itself with every image that I took. I started understanding that with a camera I can not only capture the world as I saw it, but also show it. 
As I grew up, I learned that every image has a story- or many stories. Each one more unique than the other. I started finding stories in everything, and I knew I have to share them. A self taught camera enthusiast, I enrolled myself for a course in journalism, but my thirst for knowledge was not satiated. So under the mentorship of a kind professor (Tomar Sir), like the sorcerer's apprentice, I started learning the tricks of filmmaking diligently - and one day, well magic happened!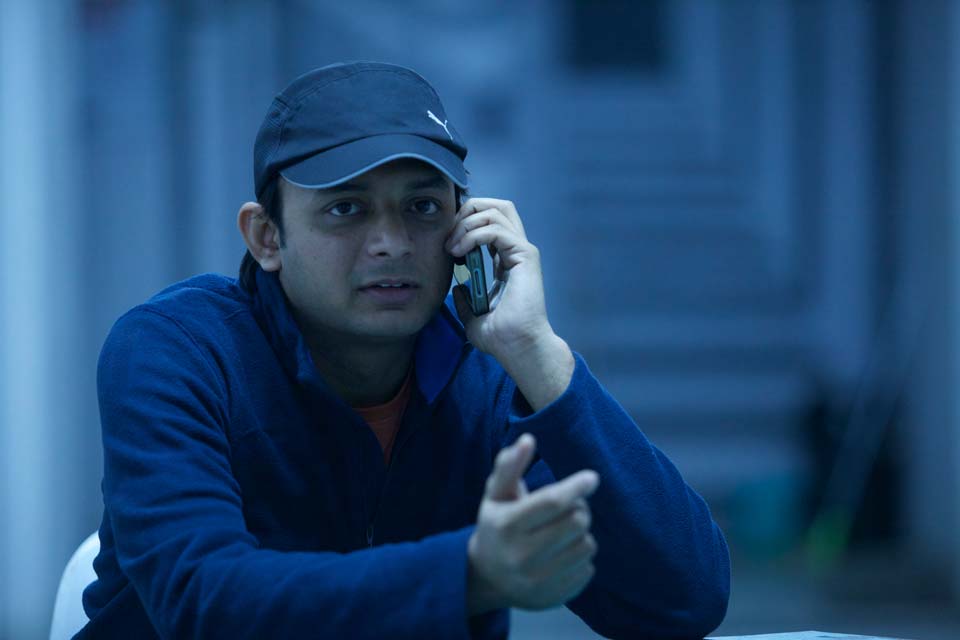 LEARNING TO FLY
Unbeknownst to me, I wasn't following the magic, but the magic was following me. All the things I was learning were preparing me to be who I am- a storyteller! I worked in Mobile ESPN- great experience, good pay. Here was my career, people told me. Getting paid to talk about sports? that's the dream. But my dreams were different- and when I thought I was following them, in reality, they were following me.
THE BEST PAPPU I EVER HAD
I was working on show called HIGHWAY ON MY PLATE, and while covering the eastern coast, we were traveling on the state highway from Vijayawada to Machilipatnam. It was lunch time, and we had a team of around ten people. We saw a small dhaba, which looked like it was recently opened, 'We won't get anything here!' a colleague surmised, as an old couple came out to welcome us. Working on a food show and traveling across the east-coast, we were spoilt by all the wonderful food that we had been having, and this little dhaba didn't seem to be able to match that experience, but here we were, tired and famished, so we decided to give it a try. The couple started cooking in their small utensils, and in no time, we had plates filled with rice, chicken, and pappu. As we tasted the food, we realized how much we had misjudged them. It was the best pappu I had ever had. We finished all their food, and as we paid them, the old couple had smiles on their faces, having sold all of their food in an hour, and we had smiles on our faces, having learnt the valuable lesson that stories, just like great food, can be hiding anywhere- even in small dhaba on a highway, a dhaba that I still think of very fondly, and it always brings the taste of that pappu on my tongue.
EATING WITH THE KING OF KANGRA
My interest in both food and travel took me to another wonderful show- Roti Rasta Aur India. Once, while working on a story, I got the rare opportunity to meet, His Highness The Raja of Kangra, Himachal Pradesh, who graciously invited us over for a meal with him. As we nervously entered the dining area, we were amazed by the variety of food items laid in front of us. We had eaten at so many places but never with a royalty, so all of this was a little overwhelming. As he started to introduce the unique and exclusive dishes from the region; we kept anticipating what the Speciality of Kangra would be? When that final dish was unveiled, I was a little surprised to be honest. It looked like a dish made of little potatoes, but as I ate it, I realized that it was a 'salan' made of little 'ambis' (Mangoes). My mouth was bursting with all of these flavours, and we thanked them by making moti-chawal, which is basically rice made with chickpeas by our chef.
FIRST FLIGHT
It was while working with NDTV on a show called Road Trip, when I travelled to Ladakh Valley on a Royal Enfield, that I realized what I had always known. I was born to do this. There was no going back. The roads were hard, some situations were difficult, sometimes the bed was uncomfortable- but when I slept on it, I knew I was living my dream. Now the world had become a moving picture, and I could keep telling stories as I navigated through it. I wanted to move with it.
FLAVOURS OF LIFE
A very special opportunity that I received was working with Fox Travels, on a show called- What's with Indian Men (We later worked on a show called What's with Indian Women too). It was a one of a kind experience, as we travelled to different cities of India, exploring the people and collecting stories. There is an old Hindi saying- 'Kos-kos pe pani badle, chaar kos pe bani' (The water changes at every mile, and the language at every four miles). While working on this show, I had the epiphany that just as the water changes at every mile, the taste of the food also changes accordingly, and somehow, the flavour of life also follows this change. Think of people from different regions- the way they behave, react, speak? It's like their food, filled with unique flavours, and regional identity. This experience brought all the things that I'm fascinated by together.
A HEAVENLY HAVELI
Working with LOCCUL gave me an understanding of niche audience and creating content for them. While traveling with our team to Suryagarh, we stayed at the boutique hotel. Everything from interiors to the service were outstanding. The whole experiene was aimed towards the main guests go through various shades of royal lifestyle, everything was meticulously planned and executed- even leisure. Every day when we would come back to our rooms after a meal, we'll find that the positions of the curtains has been altered to accommodate the changing light of the day. Every meal would also be accompanied by a special sweet, wrapped in butterpaper, kept on a marble plate, along with it, there would be a 'farman' – an official declaration of sorts- handwritten on a scroll, read out to us. It would usually be a description of the sweet of the day along with its ingredients and benefits of eating it at the specified time. The cook, Gattaram, became our favourite in no time, tempting us with his magical concoctions everyday- sometimes, it would be sweets made of dates, sometimes made of gourd, and special motichoor laddus would be laid out in our rooms for late night snack. My friend and colleague Siddharth carried with him his equipments for music composition and inspired by our truly wonderful experience there, came up with a memorable score for the film that we were making. on location. The haveli was our muse.
These stories taught me everything I needed to learn about my process, and I knew I was ready. All I needed was a team of likeminded, enthusiastic, and committed-to-story-telling people.
That's how Katapult was born.
KMs Travelled In Search of GREAT Food
instagram feed
Somewhere under the blue SKY
filmmaker from india
najmus saqib 
النَجمُ الثَاقِب